BP Building LED Conversion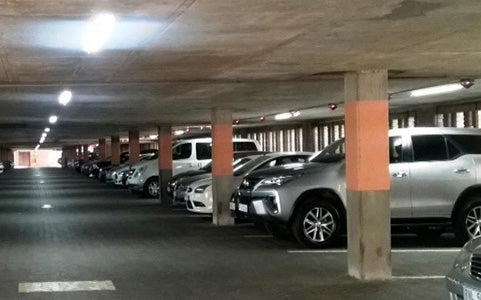 SUMMARY
Name of Institution : BP Southern Africa
Project Description : Complete conversion of all light sources to LED
Date of project: August 2017
Products used :
LED Panels 1200x600
LED Panels 600x600
LED Bulkheads
LED IP65 Fittings
LED GU10 Downlighters
Background: Client (owner) required upgrade to offices
Project co-ordinators: Owner appointed electrical contractor
OBJECTIVE AND SOLUTION
Client is a large institutional owner and investor of investment properties. Brief was to present LED samples in consultation with appointed electrical engineer to replace existing inefficient lighting including emergency lighting.
Bespoke fittings were manufactured by our local factory to best suit the working environment taking into account lux levels as required by Occupational Safety Regulations. 50W LED 1200x600 & 40W LED 600x600 panels were manufactured. IP65 Fittings were used in the undercover parking area. LED Bulkheads with emergency gear were used in the stairwells. LED GU10 downlighters were used in reception and boardrooms.
Annual Energy Usage (kWh)
Annual CO2 (metric tons)
Before project estimated usage on fluorescents
124,256
128
After project with installation of LED fittings
52,670
54
Savings
58%

74 metric tons

(based on ESKOM 1.03 metric tons per mW/h)
---