Importance of Lighting in Product Photography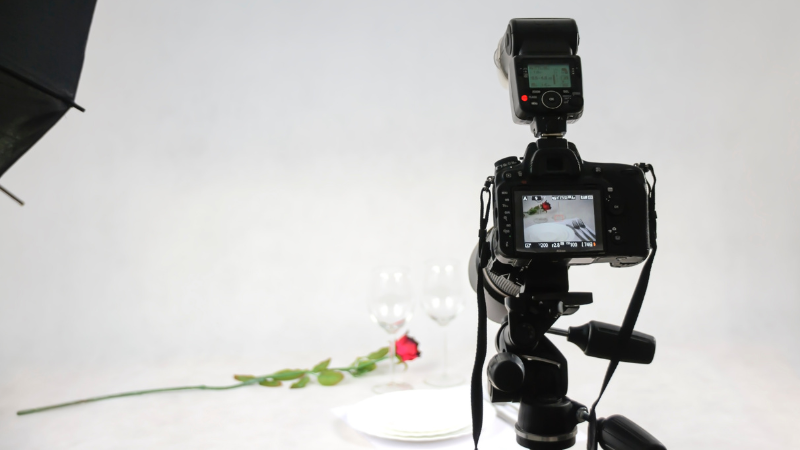 Your ability to understand the nuances of lighting will translate in all areas of your photography. Whether you are looking to do client product advertising, high-end fashion shoots or simply capturing a memory, lighting will make or break your image.
Taking cognisance of the fact that your camera essentially records the light in a scene is the very foundation of product photography. The quality of your photos is a reflection of the quality of your studio equipment and photography accessories.
What is product photography?
Product photography is the use of carefully orchestrated techniques to showcase a product in an enticing manner that draws the attention of potential buyers. Product photography is a fundamental part of both print and online advertising successes. As every photographer will tell you, ensuring adequate lighting stands, accessories, booms and studio equipment are the ideal recipe for the perfect shot.
Power of product photography
Did you know that 90% of the information that is transmitted to the brain is visual? Product photography plays a role in this cognitive exchange, as images contribute to consumer decision-making processes. The ability for product images to ultimately determine conversions and retention rates means that more companies are gravitating towards stellar product photography.
The quality of your company's images is also a depiction of your brand, values, ethos and the cementing of the infamous 'first impression'. Ensuring that your images are professional, polished and unique will increase consumer engagements.
Crafting visual touchpoints will also help present viewers with perceptions of quality. This will speak directly to your target audience as your product exudes relatability. Product photography, therefore, showcase your attempts to instil a sense of trust by inviting consumers to delve deeper into exploring your product.
 
Manfrotto: the unsung hero of product photography
Manfrotto offers a host of lighting products that are not only unmatched in their performance but in their value. Our intricate toolsets will help modify your lighting to your exact specifications.
Manfrotto's industry-leading lighting equipment will support your product photography efforts by providing you with superior lighting setups. The entire lighting product series is designed to help control the fall of lighting, the reduction of shadows and the isolation of subjects.
 
Manfrotto photography must-haves
-Â  Â  Â  Â  Â  3-Pack Mini Compact Photo Stands, Air Cushioned Black
-Â  Â  Â  Â  Â  Collapsible Diffuser 50cm 2 Stop
-Â  Â  Â  Â  Â  Trigrip Diffuser 75cm 2 Stop
-Â  Â  Â  Â  Â  Universal Bracket For 50cm - 1.2m Collapsible Reflectors
-Â  Â  Â  Â  Â  Pro Light Reloader Air-50 carry-on camera roller bag
-Â  Â  Â  Â  Â  Pro Light Reloader Air-55 carry-on camera roller bag
-Â  Â  Â  Â  Â  Ezybox Pro Octa Large 102cm
-Â  Â  Â  Â  Â  RayD8 C5600 Kit + 2 Stands EU
 
Product photography can be a fun, profitable and in-demand expertise should you have the correct lighting and equipment. Instead of chasing the sun, click here for limitless Manfrotto photography lighting apparatus. Â 
 
---