LED Panels for Mediclinic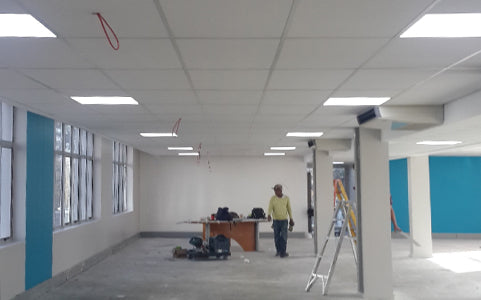 SUMMARY
Name of Institution : Mediclinic International plc
Project Description : Refurbishment of new HQ, Stellenbosch
Products used : LED 600x600 panels
Date of project : November 2016
Background : Client wanted to invest in LED technology to replace existing fluorescent lighting
Project co-ordinators : Client appointed electrical contractor
OBJECTIVE AND SOLUTION
Mediclinic took over the existing BAT building in Stellenbosch. Brief was to upgrade existing fluorescent lighting to LED during refurbishment of the new HQ.
LED 600x600 panel was chosen based on:
| 5-year warranty
| Backlite panel
| Locally produced
| Meeting of required Lux levels
A total of 1748 panels were used during the refurbishment upgrade.
---