LEDs: The go-to bulb for commercial retailers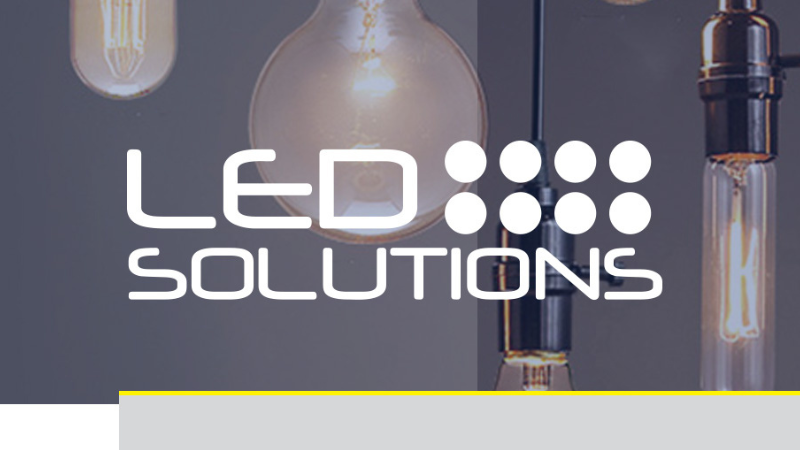 Have you ever simply strolled past a store, backtracked and decided to go inside because you were intrigued by their lighting display? Yes? Then you have experienced the power of LED retail lighting. The advent of this lighting solution has changed the way in which retails interact with you and it all comes down to whether they have chosen to invest in one of the greatest lighting fixtures in the industry LEDs.
The days of seeing lighting and interior design as separate components have since become a matter of the past. Particularly in retail spaces where brands actively compete for customer attention. LEDs have allowed companies to amplify their strategies, develop a new medium of communication and maintain a consistent brand image. Interested in seeing how? Keep reading.
The importance of adequate store lighting
For many retailers, lighting is often an afterthought. This is due to the misconception that the sole purpose of lighting is to create illumination. It, however, has a fundamental impact on customer experiences. Studies have even supported the idea that lighting design can influence the transition from a mere window shopper to a loyal customer.
Approximately 80% of sensory knowledge comes from visuals! In retail environments, adequate lighting will ultimately enhance the look of your store. From the appearance of quality products to the architectural elements found throughout your space, lighting creates visual stimuli. This will influence how your potential clients perceive your brand and help facilitate their decision-making process.
Given the importance of lighting, it is no surprise that superior LED lighting fixtures are dominating the space of retail lighting. The benefits are exponential, if not awe-striking and here's why:
LED lighting influencing your brand strategy
Amplifying the efforts of your brand strategy might come down to something as simple as adequate lighting. LED lighting systems will help you curate a stronger brand initiative. How? By helping you showcase your companies core values and objectives - improved product marketing, solidified customer loyalty and active customer care.
LEDs helping your company tell its story
LED lighting enhances every stage of your buyer's journey. This technology has made it possible for retailers to attract, engage and maintain relations with their client base, particularly in busy malls where companies have limited time to solidify a lasting impression. Extroverted LED retail displays will, therefore, immediately grab the attention of shoppers and evoke a sense of intrigue.
Types of retail lighting
High-activity lights
This type of retail lighting is ideal for stores that have high volumes of foot traffic and have a variety of products. LED lights will help illuminate darker corners that require more than overhead lighting. We can stage these lights to focus on various areas, including taller shelves, display areas and store corners that, without adequate lighting, look neglected.
Accent lights
Accent lighting is best suited to more high-end stores. This lighting fixture enhances more luxury items. The goal with this lighting solution is to call attention to a few items as opposed to everything found in the store. Accent lighting can also be used to showcase new or sales items that you would like to draw attention to.
Case and shelve lights
This form of illumination is key in areas where shelves are packed. Many customer grievances are about being unable to see items that are further back on shelves. LEDs solve this issue by ensuring that every product on the shelf or case is visible to the eye.
Ambient lights
This refers to the overall lighting found in your store. This can range from a large LED fixture in the middle of the store to a row of LED strip lights used throughout. This lighting choice has the biggest impact on your store as it is one of the main sources of light. Make sure to consider colour, brightness and product appearance when choosing your ambient LED fixture.
Benefits of LED retail lighting
- Allows company branches to follow a standardised lighting solution for a more uniformed appearance
- Illuminates and emphasise merchandise and stock
- Highlights important areas of the store and dims out unimportant areas
- Attracts potential clients looking form the outside
- Greater control over lighting intensity
- Increases in-store security as areas are more visible
- Comes in a variety of colours and hues 
- LED strips can be used on either the roof or beneath countertops
Our team of LED experts have worked with a broad spectrum of retailers to help curate their ideal lighting solution and ultimately increase their brand perception. Make sure that your company stands out in its retail niche by tapping here and getting in contact with our team.
---