The Latest in 2020 Photography Trends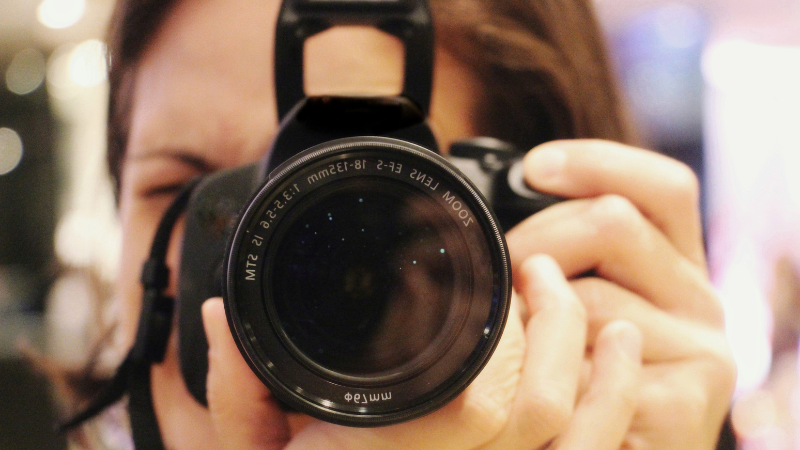 Predicting photography trends may seem slightly presumptuous given the ever-changing nature of the photography space. However, if current imagery stylings are anything to go by; 2020 will see more honest and raw photography as opposed to more traditional influences. This is significant as photographers are now playing on visual aesthetics, techniques and story-telling.
So, to make sure that your projects gain the recognition that they deserve, we've compiled all you need to know about the latest photography tips and tricks.
Authentic images
Gone are the days of overly planned and perfectly constructed images. The idea is to create photographs that are a little rawer and more relatable. Individuals should feel like they can resonate and connect with your visual stimuli. Commercialised images that pose a more flawless appeal are outdated as more authentic looks take over.
Tighter cropping
Building on the previous point, photography is now aimed at establishing emotional connections with viewers. Cropping images to highlight close-up facial expressions and detailing will help forge a deeper level of intimacy. Tight crops prove to never go out of style as this timeless trend has transcended decades.
Vertical
Thanks to the popularity of social media, portrait images are now stepping into the limelight. The trick to this trend is to take images that are compatible with mobiles. With extended length, these images continue to dominate photography circles. This is due to the immeasurable depth that is created.
Softened filters
One of the most popular trends when editing images is to play with lighting manipulation. Softening your light will help create an alluring colour cast. Muted tones will establish a more distinct image. So, skip the overly filtered chrome filters and embrace a more natural hue. Keep in mind that filters are made to enhance not overpower your photographs.
It's all about the lighting
As you know, lighting is an integral part of the success of any image. Lighting that can hone in on your subject is quickly becoming a favourite amongst renowned photographers. This adds a versatile design element to any image.
How best to achieve these trends?
Inadequate photography equipment is often the downfall of many images. Relying on substandard equipment will inherently become a limiting factor; negatively affecting your ability to achieve your ideal shot. In order to get the most out of your subject, extensive photography gear is needed. The iconic Manfrotto range is celebrated internationally for being one of the top photography lighting equipment suppliers in the world.
Don't let a lack of equipment stop you from improving, growing and perfecting your craft. Our photography equipment kits will help you translate and articulate your visual ideas through your photography.
As creative imagery leads all photography trends, the demand for exceptional equipment becomes more pronounced. Ensure that your photography is able to meet the demands of a highly competitive industry by clicking here and investing in your skill. Because behind every great image is industry-leading equipment to match.
---